Our philosophy of continuous improvement in operation techniques doesn't pause on product development, we'll make sure you're never surprised by giving you a fully transparent visibility, you will know exactly what's going on at every stage.

By merging top class machineries and equipments together with our valuable expertise human assets, our one stream of product development and supply will guarantee you minimum risk and less of concerns.

Whether it's detailed control or it is large capacity, we have the experience, man power and quality to meet your needs.

Over 130 Experience staffs from Quality Department. Including international product safety standards, life test, incoming components quality check, sub-assembly and finish goods quality control.25 High managerial expertises, ensuring each individual department operate smooth and outstanding performance, maintaining operations running efficient at all time.

Over 40 experience skillful engineers

A unique team of talented individual: New Business Development department (R&D)

Gnosis Design Studio

Account Management team

Program Management team

At Nki we believe human assets is one key that brings quality and value adding upon aspect of operations and project development, all joined employees are handpicked and selective with all individual skills and talent that continuously up keeping our standards of quality.

In house printing department for part decorations on silkscreen, pad-print, hot stamping and spray painting. & individual color compounding line for plastic resin color mixing.
Component decoration including laser etching, silkscreen printing, pad printing, hot stamping, color compounding, etc.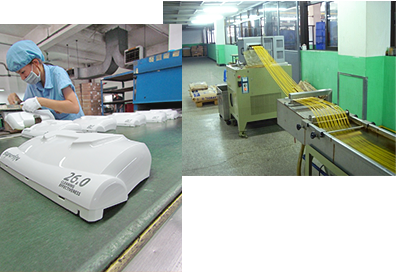 In site PCBA Production Line
Quality PC board by Vertical Integrated from engineering to production
45,000 components per hour for chip components
0201 chips through 32mm QFPs at 0.5mm pitch
300 8mm inputs and 150 12mm inputs


18 main assembly lines
Over 3000 workers capacity
150 molding machines,

Starting 35 MT up to 850 MT. (By JSW, Toshiba and Sumitomo)
Electric Servo Press 70%
Robot Arm 95%